Web Design Company in Bangladesh
Creative Tech Park is the Best Web Design Company in Bangladesh located in the capital city Dhaka. It has been known for its creative developers and custom programming expertise for the past eight years. Creative Tech Park is a one-stop solution for the absolute requirements in the web industry that provide the best software development and website application development service. What makes us truly unique is that as we are the Best web design company in Bangladesh, we keep a close eye on the latest market trends and always try to give top service very sincerely and appropriately to our clients. Creative Tech Park focuses on research and makes it a point that the entire team is acquainted with these latest technologies. We have served 600+ small & medium companies for Website Design Services, Web Development Services, Software Development, Website Application Design, SEO Services, eCommerce Website Development, Graphics Design Services, Digital Advertising Services, CMS Development, Mobile Application Development, Custom Programming Framework (Laravel, Node Js) Development, and many more web consultations. We have precious local and international clients like Hameem Group, City Group, Rupashi Group, BS Group, Hams Group, Anjan's, LG Butterfly, Escape Group, JCX Builders, IDAB, My Cell, Assess Development, Aristocrat Group, Bumrungrad Hospital many more.
Call/ WhatsApp: 01639-200002
Major Services We Provide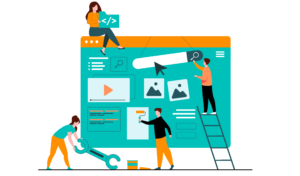 Creative Tech Park offer best website design service towards it's client. When we are designing website for client we are very much client oriented. As we are website design company, we focus on our client requirements to fulfill the optimal level of satisfaction. In this regards our moto is happy client, healthy business.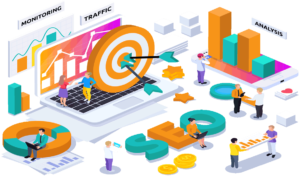 We are providing SEO service both for local and international clients. By doing SEO, companies can pull the customer with lesser effort. With appropriate methods and keywords, we successfully provide SEO services to our valued client. Best SEO Service Company like us, you can get better and more clients with nominal effort.
In digital advertising services, we are providing facebook and google advertisements. Nowadays companies reach more clients by using digital advertising. Digital advertising open-up new opportunities for companies. With the help of a digital advertising company like us, you can successfully use its promotion mix and attract more clients.
Web Design Company in Bangladesh
Web Design Company in Bangladesh, aka Creative Tech Park Dhaka BD, is the Ultimate Web Design and Development Company Bangladesh to ensure creative technology worldwide with top-notch customer satisfaction. Best website design company in Dhaka Bangladesh to develop your web page design and custom website package with top graded SSD web hosting and website domain name registration at an affordable price. Creative Tech Park is the premier Website Design Company in Bangladesh that offers a range of IT services, like Web Development, Website Design, SEO services, Graphics Design, Best SSD Linux Hosting, Domain Name Registration, Web Design, E-commerce Website Development, Mobile App, Software Solutions, Graphics Design, Search Engine Optimization (SEO), Facebook & Social Media Marketing, Email Marketing, Google ad words and Media buying, Digital Advertising, Server Migration, VPS & Dedicated Server and more. We have precious local and international clients from different locations like Dhaka, Bangladesh, USA, Australia, Sweden, Canada, UK, Denmark, Japan, India, Thailand, Italy, China, France, Germany, and many more.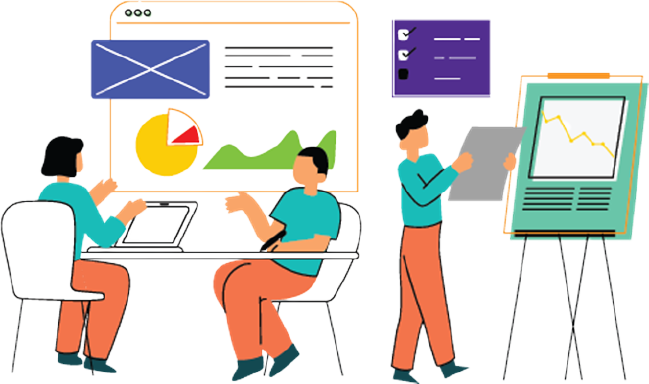 Web Design Company in Bangladesh
BECAUSE WE CARE AND TRY TO PROVIDE BEST SERVICE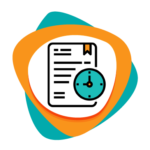 Long Experience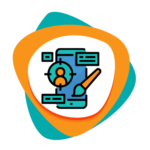 Excellent UI-UX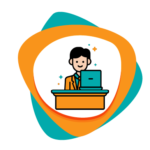 Highly Professional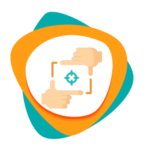 Focus On Results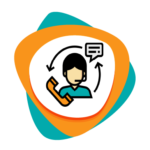 Quick Support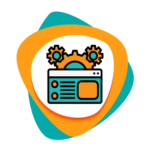 Run Technical Audit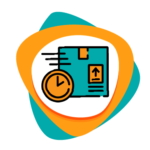 Fast Delivery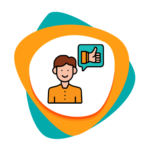 Satisfied Guarantee
Website Design Company in Bangladesh
Nowadays, a website is the most significant component of any business industry. Keeping revenue in your pocket, beginning from the small companies to large companies' websites, is mandatory as Creative Tech Park is one of the best website design company in Bangladesh, search engine optimization (SEO), and digital marketing strategist in Bangladesh. Our company gets the reputation to be the Best Website Design Company in Dhaka Bangladesh, by making our customers pleased with our 100% timely and dedicated support. We lead designers, developers, strategists, and technologists who reveal interest in creating great ideas to ensure the best user experiences. We give IT support to big companies looking to get their business to an entirely new level. We are always prepared to provide the best possible solutions to each of our client's needs or problems to become the Best Website Design and Development Company in Bangladesh. You are always most welcome to project with the best web page design and development company in Bangladesh. Contact Website designer in Dhaka, Bangladesh today, and let's talk.
Our Working Process
Web Design Company in Bangladesh
The idea of a web design company in Dhaka is gradually getting acknowledged. A website development company provides many more services than just designing or developing a website. The company can actively contribute to e-commerce, software development and mobile apps. However, the services we provide foremost are managing the entire website development procedure and creating a brand identity for our client website. Moreover, Dhaka's website design company also offers search engine optimization to fuel online businesses and provides other e-commerce solutions.
Web Design Company in Dhaka
Negating people's conventional beliefs regarding the services a web design company in Dhaka can provide, there's a lot more than creative tech park can offer. Our company can develop online stores that are attractive and strategically equipped so that customers can experience a memorable shopping experience. A web design company is a platform that is both B2B and B2C; it provides services to both businesses and customers. For both, the aim is to generate a happy customer at the end of the day.
End to end solutions – Digital world – disruptive in any sense – is the principal challenge of any industry.
Those, which drive the global economy, must react to
the new consumer and to a globalized world.
Prestigious Clients We Have Worked With