Website Development Company in Bangladesh
Website Development Company in Bangladesh (Creative Tech Park) provides premium website development for clients.  We are dealing with the best quality SSD web hosting. We provide a world-class secure socket layer (SSL). Creative Tech Park is also known as a Web Development Company in Dhaka.
Front-end developers are responsible for showing the user interface in the user browser. Back-end developers deal with the servers.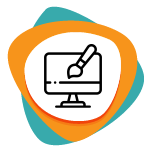 Best Design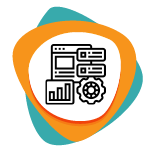 Fully Dynamic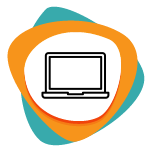 Responsiveness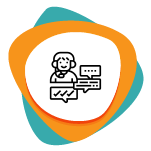 Live Chat/ Feedback
Mobile Friendly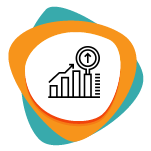 SEO Optimized
Website Development Process
Website Analysis Requirements
First, We analyze the client's Website requirements and design goals. Then, we learn about your company and your competitors. Finally, we will assist you in transforming your design into a developed website.
Website Design on the White Paper
After understanding your website requirements, we will design your web design structure on white paper. It's the foundational step where we visually outline the blueprint for your website's design, ensuring that every detail aligns perfectly with your vision and goals.
Website Mockup Design
Once your mockup design is approved, our designer will start working on the approved plan. When we start website design, We are looking for the users to get an excellent user-friendly interface.
Web Design Ready For Approval
After completing the method according to your requirements, we will send you a complete design. Our design reflects a harmonious blend of your branding identity and presents your business objectives.
PSD to HTML Web Design
Now, we start the technical part of the website. In this phase, our developer starts working on the front-end design. We will convert the approved design into HTML CSS. We are focusing on the clean & light coding structure. Our developers try to develop a well-optimised and SEO-friendly website. We are also trying to make sure that your website loads faster.
Web Design Testing
After We Complete the developing work, we start testing the code. We make sure that the coding structure follows all coding standards. We also look after that our developed website support cross-browser like google chrome, Microsoft Edge, Mozilla etc. Partner with the leading Website Development Company in Bangladesh for a successful online presence.
Website Content Management
After the testing, we look at the content (image, video, text) well optimized. Generally, the clients provide the contents. Otherwise, our in-house SEO content writer write the content.
On-Page SEO
We understand the importance of developing websites that are not just visually appealing but also highly optimized for search engines. Our Developers team also ensure that websites maintain all the best practice of an on-page SEO.
Final Testing & Delivered
After all these things, we start our final testing. Before launching the website, Our QA team ensures that the website meets all the website development standards. Our QA team also look after the web server security.